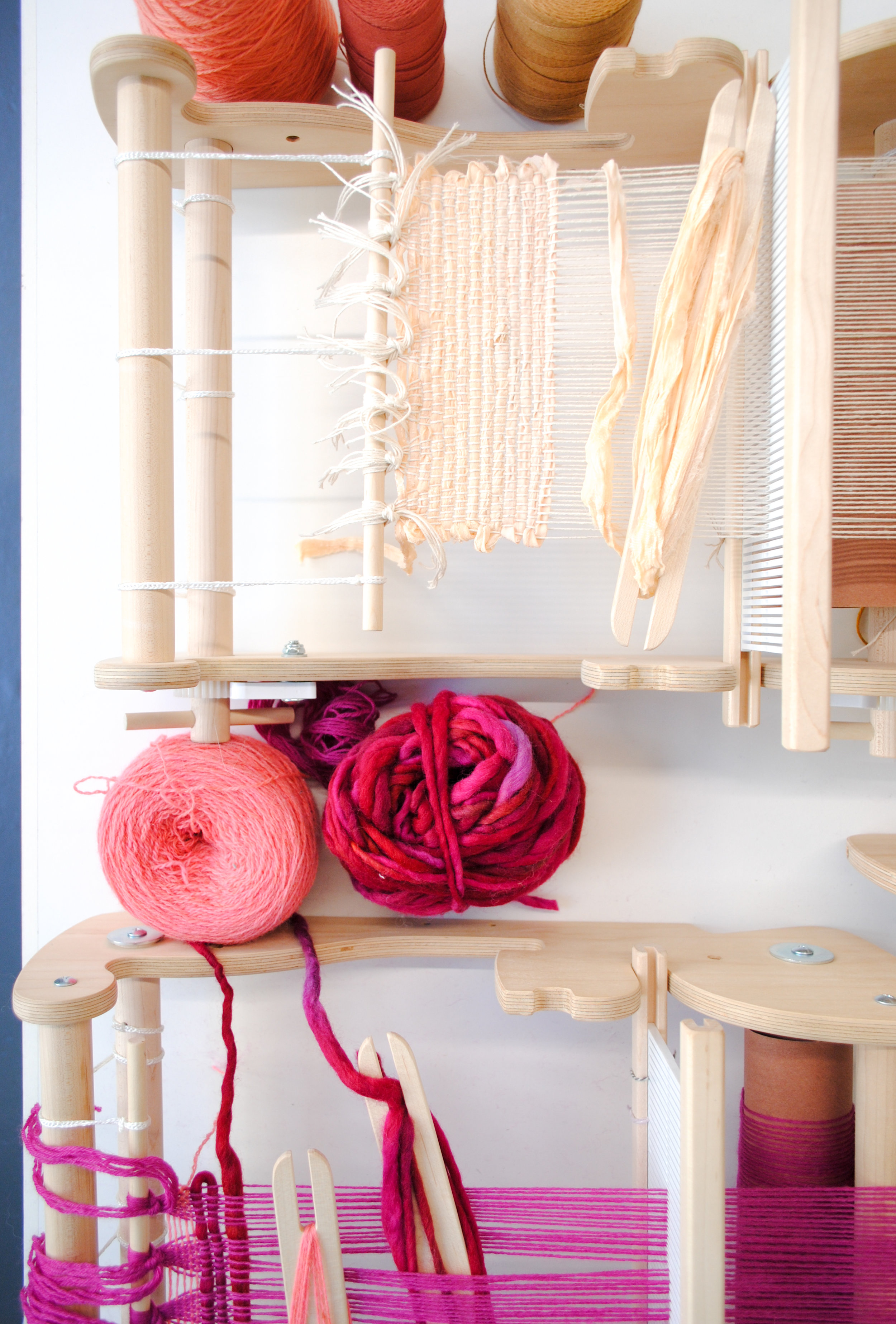 Private Weaving Lessons
Here at WE GATHER, we aim to share the magic of textiles in any format you prefer. If private lessons are more your speed than one of our workshops or events, then you've come to the right place.
Private weaving lessons are largely guided by your goals for skill-building and are appropriate for the total beginner (never touched a loom or yarn, we got you) or for the weaver looking to build on an established skill set. We offer lessons on the following equipment:
9x12" frame loom

22" 4-harness floor loom

52" 8-harness floor loom (subject to availability)

your own loom of choice
During your lesson, you will have access to our studio yarns and the use of our tools. Larger quantities of yarn and the WE GATHER Frame Loom Weaving Kit and tools are available for purchase in the studio.
To book a private lesson or set of lessons, please fill out the form in checkout, complete payment, and we will email you within 24 hours to establish date(s) and time(s) for your lesson.
We want to make this the best possible learning experience for you. Please review the policies below prior to booking so we know we're all on the same page.
WE GATHER workshops take place at the WE GATHER studio, located at 67 35th St, Suite B331 in Sunset Park, Brooklyn. The closest subway lines are the D/N/R trains at 36th St. There is also street parking within the neighborhood.
Advance registration is required for private lessons. Refunds are not issued after payment is submitted. All lesson fees are nonrefundable. In the event that you must reschedule your lesson, a $50 fee will be assessed when a make-up date is scheduled.
WE GATHER lessons start and end in the stated time slot. Please make plans to arrive no earlier than 10 minutes before the start of class and no later than the published start time.
During WE GATHER workshops and events and lessons, WE GATHER representatives and other attendees may photograph and/or take video of participants and their work. By attending a WE GATHER workshop or event or lesson, you authorize WE GATHER to use such photos/videos for promotional and archival purposes without granting any additional permission and without compensation. If you wish to opt out or have questions or concerns regarding this policy, please contact us prior to your workshop or notify us when you arrive.
By attending a workshop or event at the WE GATHER studio, you hereby release WE GATHER or any person(s) acting on its behalf from liability for any bodily injury, death, property damage, or other harm incurred while on WE GATHER premises or while participating in any WE GATHER sponsored event.