Shibori Dyeing // Thursday, November 21, 6:30-9:00pm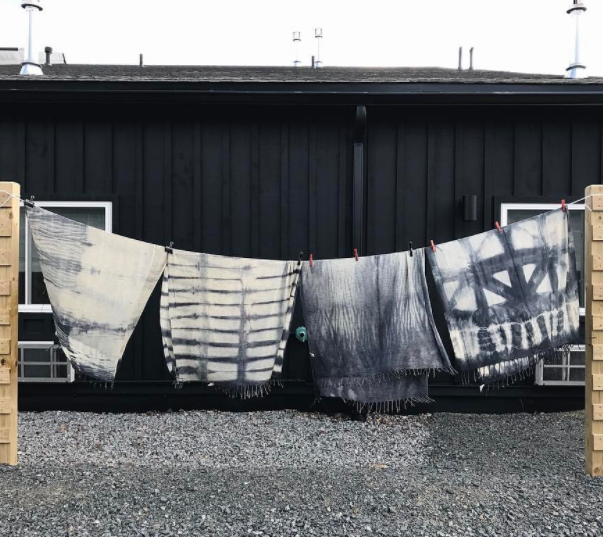 Shibori Dyeing // Thursday, November 21, 6:30-9:00pm
Workshop fee includes:
-100% natural cotton peshtemal for dyeing
-all necessary dyes and additives
-use of all dyeing tools
-light bevvies
Join us in the WE GATHER studio for an evening of textile and color magic, and we'll help you turn your weekday drab into some seriously mesmerizing color excitement. No experience necessary - this workshop is perfect for the textile newb and seasoned enthusiast alike.
In this 2.5-hour class, we'll cover the basics of this magical traditional Japanese method with folding, cinching, and binding techniques. You'll learn how to mix a dye bath and experiment with color through immersion dye processes. Get familiar with low-impact fiber reactive dyes and walk away with your own super soft and cozy multifunctional hand-dyed throw, perfect as a beach blanket, scarf, or table runner.
All materials are included, but feel free to bring 1-2 additional small fabric samples or items to dye (these should be limited to cotton, linen, hemp, rayon, or silk).
Light happy hour bevvies are always served at WE GATHER workshops, along with a generous helping of laughter.

We suggest wearing/bringing an apron or clothing that you don't mind splashing with dye.
WE GATHER workshops take place at the WE GATHER studio, located at 75 19th St. in Gowanus, Brooklyn. The closest subways stops are the R train at Prospect Ave. and the F/G at 4th Ave./9th St. There is also street parking within the neighborhood.
Advance registration is required for this class. Refunds are not issued after payment is submitted. All class fees are nonrefundable, though you may send another person in your place with notice. In the event of low enrollment, we reserve the right to cancel a class at any time. If a class is canceled, enrolled students will be notified at least 48 hours prior to the start of class and will receive a full refund.
WE GATHER workshops start and end in the stated time slot. Please make plans to arrive no earlier than 10 minutes before the start of class and no later than the published start time.
During WE GATHER workshops and events, WE GATHER representatives and other attendees may photograph and/or take video of participants and their work. By attending a WE GATHER workshop or event, you authorize WE GATHER to use such photos/videos for promotional and archival purposes without granting any additional permission and without compensation. If you wish to opt out or have questions or concerns regarding this policy, please contact us prior to your workshop or notify us when you arrive.
By attending a workshop or event at the WE GATHER studio, you hereby release WE GATHER or any person(s) acting on its behalf from liability for any bodily injury, death, property damage, or other harm incurred while on WE GATHER premises or while participating in any WE GATHER sponsored event.